Case Study
SHERWIN-WILLIAMS
Challenge
Sherwin-Williams aimed to increase its brand relevancy with the Quebec audience. To address this, TED Sponsorship wished to highlight Sherwin-Williams expertise through a community-centric program and showcase how painting projects have the power to change Quebecer's lives positively. We aimed to create an authentic story that would be shared by Quebec media and touch the hearts of the target audience.
Strategy
Put Sherwin-Williams painting expertise to work in Quebec communities by fulfilling several promising painting projects.
Engage Quebecers and ask them: "What kind of impact can the change of a paint colour create for you or an organization in your community?"
Execute several painting projects with the handy help of Sherwin-Williams employees and create a compelling story of the brand's social implication.
Solutions
Through a successful Quebec media outreach and promoted content on social media, Sherwin-Williams attracted a broad audience to its campaign microsite and received an impressive number of project submissions.
Five community projects were selected for a paint intervention. Notably, the Jean-Claude Crevier high school for students with autism and neurobehavioral difficulties, which now have new colours on their walls that help create a more welcoming and soothing environment. The Sherwin-Williams team also visited the Westmount Music Therapy who needed to revamp their premises after it suffered from water damage. It now offers therapy services for children with autism spectrum disorder in a beautifully painted room.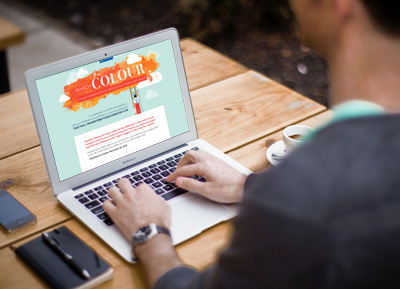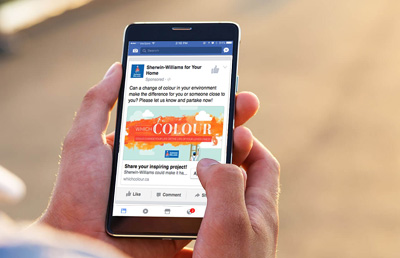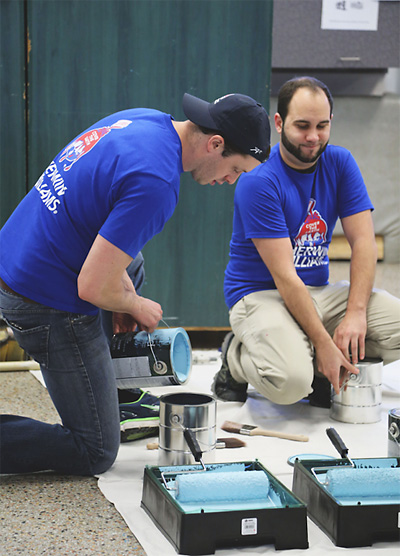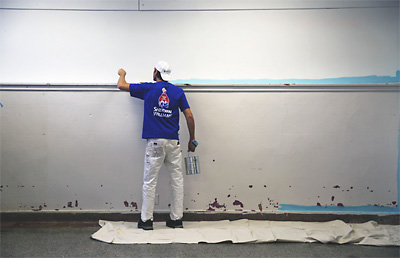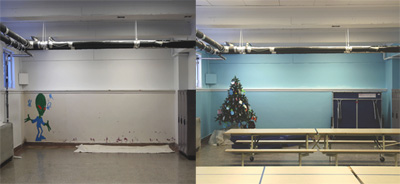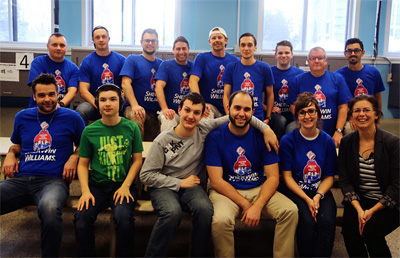 Results
Sherwin-Williams captured the minds and hearts of thousands of Quebecers, contributing to its brand image and share of heart amongst key stakeholders.
This small, yet impactful program delivered results beyond Sherwin-Williams objectives and expectations.
Brand
175K
Facebook targeted reach
+1,250
New Facebook followers
Community
5
painting projects completed
150
projects submitted